Bishops Bees is a honeybee farm based in North Devon, predominantly producing UK bred honeybee queens and nucleus colonies. We first set out breeding bees due to the lack of UK queen breeders. By breeding from bees that are suited to the UK climate and forage, we offer high quality queens and bees for sale. Our aim is to produce high quality bees suitable for both the novice and experienced or commercial beekeepers.

To share our love of beekeeping we now offer a range of beekeeping courses. From starting out with beekeeping to queen rearing and instrumental insemination, our courses cater to beekeepers of any level and experience.

From our study of honeybee foraging and interest in sustainable beekeeping we have naturally progressed into pollinator friendly gardening. From this we have recently expanded to include pollinator and wildlife friendly plant nursery. We stock a range of cottage garden plants, and wildlife friendly trees, climbers and shrubs. In addition to this we are now able to produce wildflower meadow plug plants and seeds.
---
Subscribe to our newsletter!
---
Pre-order for Summer 2022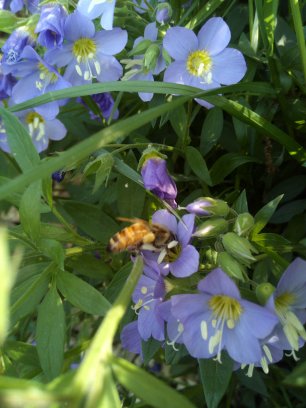 Bishops Bees Plant Nursery
Bishops Bees Plant Nursery offers a range of wildlife friendly plants.  Our selection of trees, shrubs, climbers and flowers have been hand picked for their ability to support our British wildlife.  We aim to provide a selection of pollinator friendly plants to feed and support our native bees, butterflies and other pollinators. Not to mention providing larval food sources for our moths and butterflies.  Add a bit of colour to your garden with one of our complete border pollinator friendly flower collections. Or add some height with our range of trees and climbers. All of our plants are grown peat free compost in naturally heated poly tunnels and are pesticide free. Our plants are supplied in biodegradable, plastic free sustainable coir pots and all of our packaging is fully recyclable and plastic free.
From the University of Bristol The university of Bristol have recently conducted a fascinating bit of research, published in the Journal of Applied Ecology, into the importance of our gardens…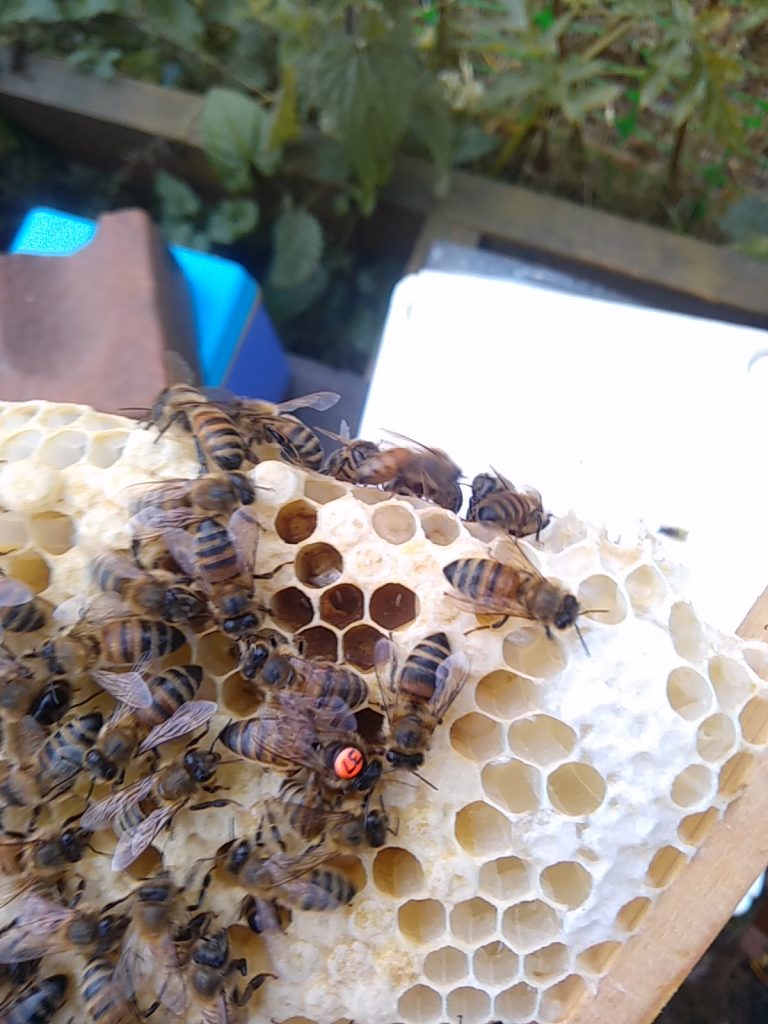 Queens
As a UK queen breeder, we offer a number of UK queen bees for sale. From Instrumentally inseminated queens to open mated, we can supply high quality queens to meet your needs. We offer UK bred Buckfast queens as well as new UK bred lines reared specifically for the UK.
Beekeeping Courses
We offer a range of beekeeping courses here in Devon. Whether you are just beginning or looking for something more in depth, we have something for you.
Beekeeping is a large and varied subject, which you could spend a life time studying. We offer both theory and practical courses for beginners as well as more in depth courses. As queen breeders, we also offer queen rearing and Instrumental Insemination courses.
---
Follow us on Social Media
---