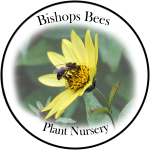 Bishops Bees Plant Nursery
We all want to help support our local wildlife, and where better to start than by filling our gardens with beautiful flowers. So Bishops Bees has started our own bee and pollinator friendly plant nursery.
Our carefully selected plants will not only brighten up your garden, but provide a valuable resource to our native pollinators. Our range of flowers will encourage a variety of solitary bees, bumble bees and other pollinators to your garden. Providing an abundant year round source of nectar and pollen is vital to saving our native bees. As a beekeeper there is nothing more satisfying than sitting in your garden listening to your bees busily working around you. Except perhaps having a taste of their delicious honey.
Have a look in our shop for our range of UK grown pollinator friendly plants. We stock a selection of wildlife and pollinator plant collections perfect for creating instant bee friendly beds and borders. We also stock a range of larger pollinator friendly perennial plants ideal for filling gaps in your garden or for planting into containers.
---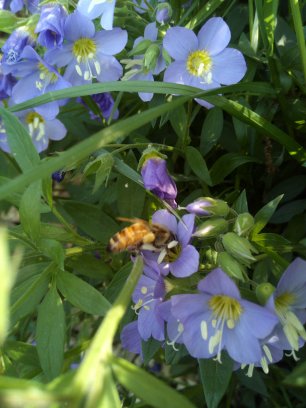 Bishops Bees Plant Nursery
Bishops Bees Plant Nursery offers a range of wildlife friendly plants.  Our selection of trees, shrubs, climbers and flowers have been hand picked for their ability to support our British wildlife.  We aim to provide a selection of pollinator friendly plants to feed and support our native bees, butterflies and other pollinators. Not to mention providing larval food sources for our moths and butterflies.  Add a bit of colour to your garden with one of our complete border pollinator friendly flower collections. Or add some height with our range of trees and climbers. All of our plants are grown peat free compost in naturally heated poly tunnels and are pesticide free. Our plants are supplied in biodegradable, plastic free sustainable coir pots and all of our packaging is fully recyclable and plastic free.
Gardening for wildlife
We all like to try and do our bit for nature, but its hard to know where to start. To help, we have put together some information to help you get started bringing wildlife to your garden. This will help you understand how you and your garden can provide for wildlife. As a result, you will be able to enjoy nature just by stepping out the door.
Small Plants
We stock a range of plants in small pots ready for planting. Supplied in environmentally friendly coir pots, these are ready to plant, pot and all. Coir is an excellent material, often used as a growing media, and will break down into soil. During this time it will help maintain moisture around the plant whilst allowing its roots to extend freely.